It's no secret that nail pros love their glitter, and during the holiday season that's especially true. While green and red and blue and white are classic combos for this time of year, we challenge you to infuse glittery backgrounds, pearlescent hues, and embellishments. Here are some creative ways to add sparkle to your sets. Break out your glitters, shimmer shades, and Chrome Stix — it's time to bedazzle, bedeck, and create the most eye-catching nails of the year!
PARTY PLAID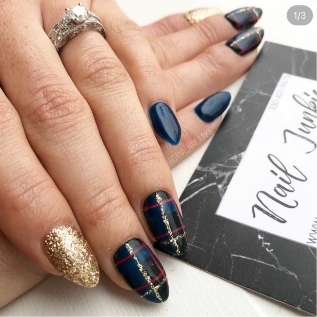 @dana_nailjunkie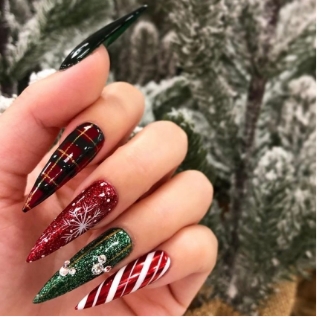 @nailgazms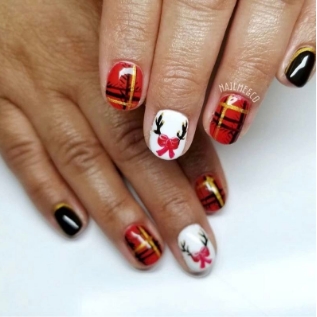 @nailmeandco
SHIMMERY SWEATER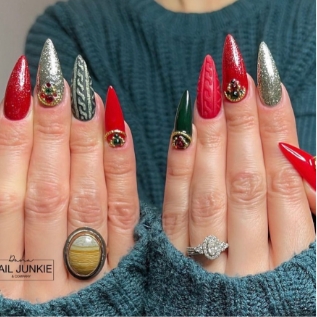 @dana_nailjunkie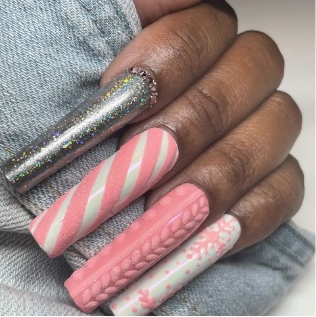 @tipsxtara
ORNATE ORNAMENTS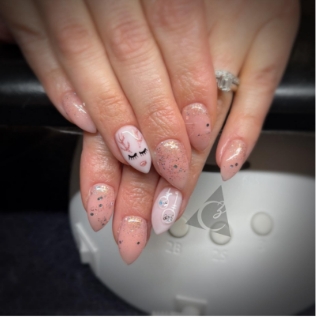 @NAILSBYCZ
SHINY STARS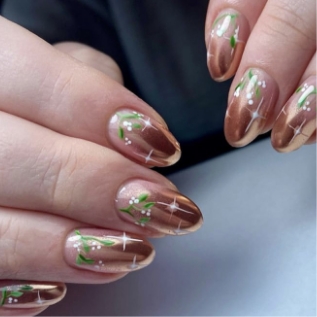 @NAILCOUTURELINCOLN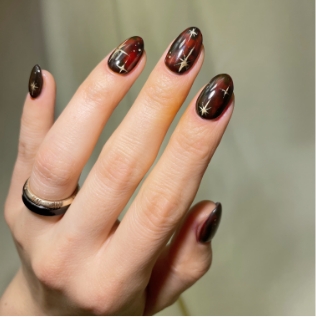 @SUGARPLUMFAIRYFINGERS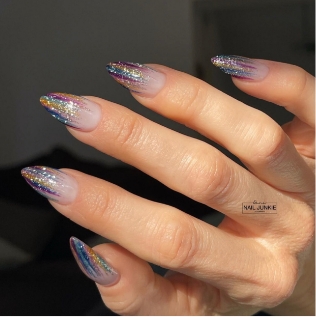 @DANA_NAILJUNKIE
PRO TIP
Paint simple strokes of shimmery polish in multiple colors for a NYE ready look.
CONFETTI CANDY CANE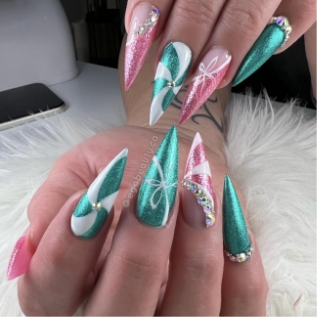 @egobeauty.ca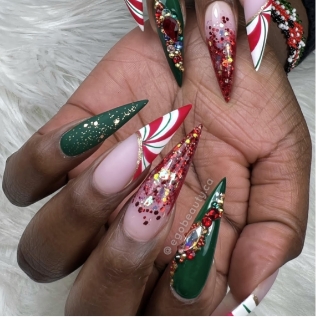 @egobeauty.ca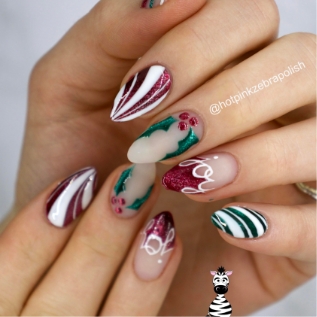 @hotpinkzebrapolish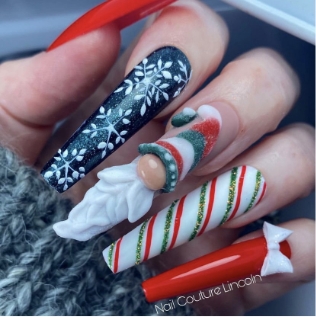 @nailcouturelincoln
WINTER SCENE WITH SHEEN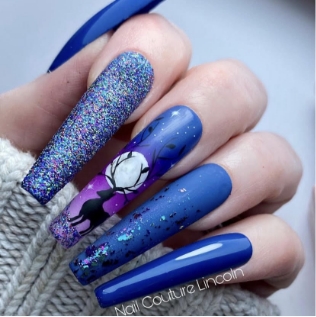 @nailcouturelincoln
SPARKLY SNOWFLAKES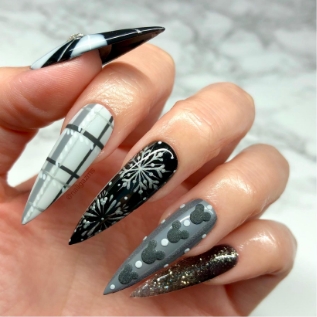 @nailgazms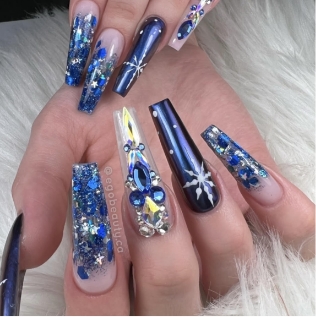 @egobeauty.ca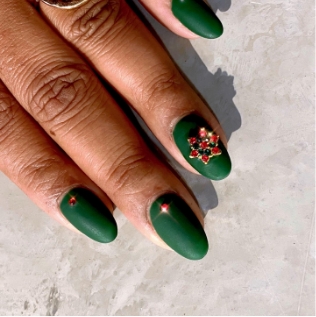 @katalinamitchell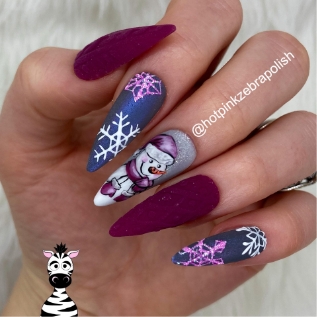 @hotpinkzebrapolish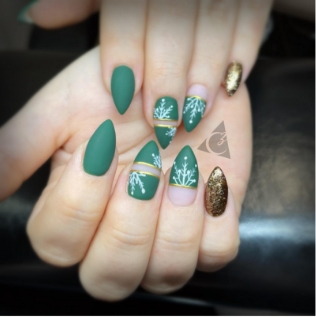 @nailsbycz
GLITTERY BACKDROPS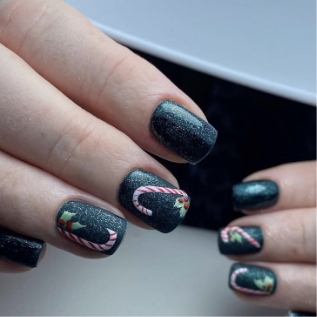 @nailcouturelincoln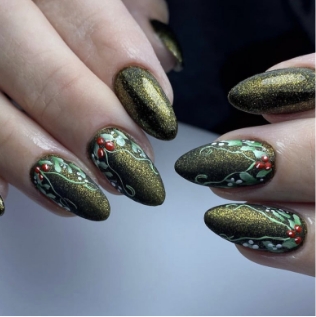 @nailcouturelincoln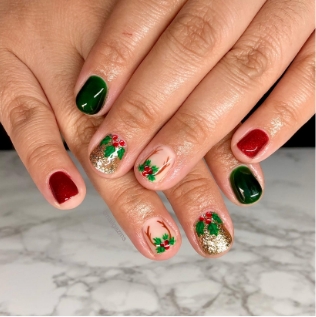 @nailgazms
ELEGANT EMBELLISHMENTS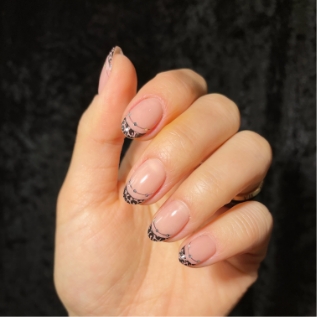 @sugarplumfairyfingers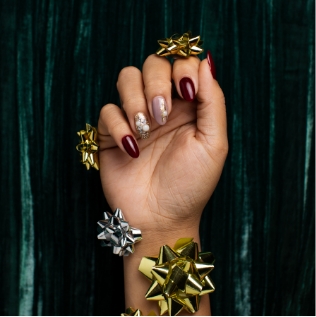 @katalinamitchell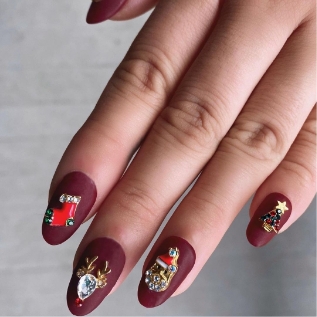 @katalinamitchell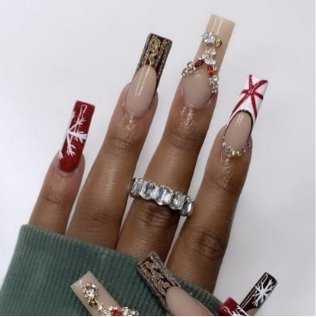 @huestipsbymarie