Nail artist Katt McKnight of VSL Beauty
Bar in Toronto recently noticed the
Gelish VORTEX at her local beauty
supply store.

As someone who does a lot of gel
enhancements, the VORTEX caught
her eye as a possible solution for the
fine dust that comes with E-filing.
Here's her verdict on the Gelish
VORTEX.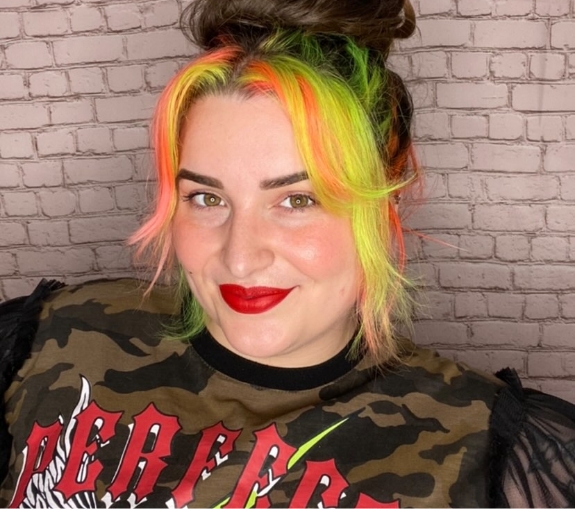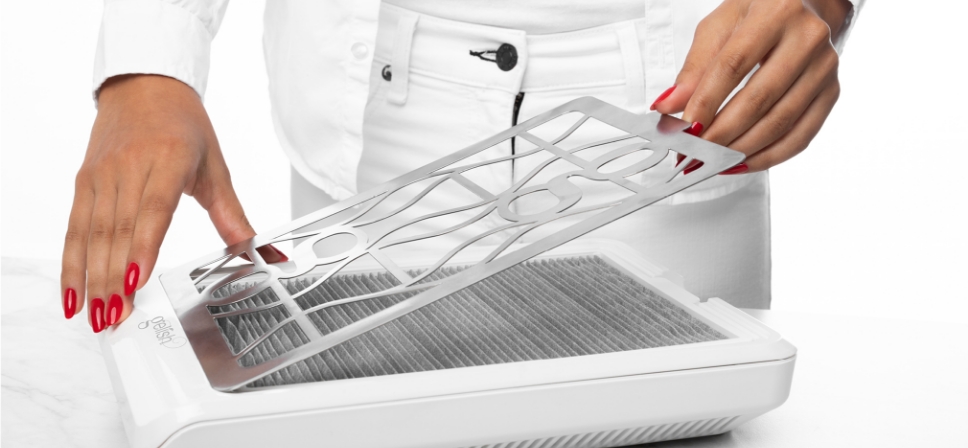 "It has the lowest profile of a dust collector I've ever seen," says McKnight. Because
of its convenient size, she is able to store the VORTEX in a drawer near her nail
table when not in use.
McKnight says that all the pieces and components are easy to access, making
cleaning a breeze.
McKnight is a fan of the VORTEX's fan. "It actually is quite quiet," she says,
especially when compared to other dust collectors she has owned.
"It's actually very sturdy and very functional," McKnight says of the kickstand. She
goes on to say that it helps make clients feel comfortable when resting their forearm
or wrist on the VORTEX ledge, eliminating the need for a wrist rest.
The VORTEX does its job. McKnight feels it properly collects dust from client nails
when she works with an E-file.
6.
It Has a Wide Surface Area
"It has a wide surface area to catch and pull down that dust," says McKnight. This is
an added bonus considering the VORTEX has a low profile.
McKnight again emphasizes the practicality of the VORTEX's dimensions and
points out that other portable dust collectors can cost a lot more money.
Not only can McKnight access everything on the VORTEX easily, but she says the
filter is also easy to change.
"The fan has consistent and great suction," says McKnight. "There wasn't a single
change in its power or efficiency no matter what level the battery was at," she says.
10.
It Tells You When to Charge
"It does give you a red light to indicate when the battery is at 30% or less," notes
McKnight. The unit can also be used while plugged in if portability isn't necessary.
11.
Its Price Point is On-Point
McKnight says that the mid-level price matches the quality. She points out that
there are both higher and lower end options, but the VORTEX certainly delivers for
what it costs, noting that machines at a higher price point usually come with more
features like dials to change fan speeds, etc.
12.
It Delivers on its Claims
Ultimately, McKnight says that a huge benefit of owning this machine is that it stays
true to its claims and promises on the packaging. What you see is what you get —
and in McKnight's opinion, the price is well worth it for everyday salon use.
Watch McKnight discuss her experience