This rosé slushy (aka, "frosè") is not only deliciously refreshing on a hot summer evening (or afternoon, we're not judging), but it's also the most divine shade of pink!
Ingredients:
1 bottle of rosé
4 oz. Belvoir Farm Elderflower & Rose Lemonade
Ice cubes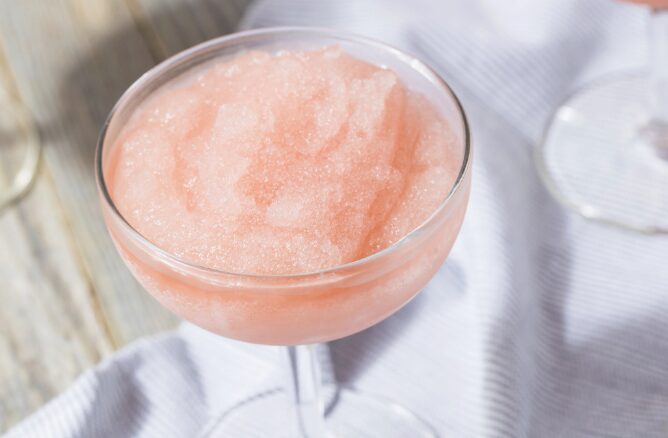 Pour the rosé into ice cube trays and freeze overnight.
Remove the trays from the freezer and combine the rosè ice cubes with Elderflower & Rose Lemonade in a blender. Blend until all the ice cubes have been crushed and you've reached your desired consistency. If you like it slushier, add more regular ice cubes and blend again.
Pour into fancy glasses and garnish with a strawberry or lavender sprig.
*Inspired by Abby Capalbo/StyleMePretty