This fall, we step back in time to an era of iconic fashion and makeup trends from the 1990s. The allure of this decade and its influence on beauty trends (think: the matte brown lips and grunge-inspired smoky eyes) is making a comeback, but in new and contemporary ways. Indeed, the nostalgia of the '90s paired with today's reinterpretation of its trends is making beauty enthusiasts aflutter. Here, Taylor Daniel of Morgan Taylor shares her tips on reinventing inspiration from the '90s for wearable makeup and nails. And before you get nervous, remember: "Makeup doesn't have to be serious," notes Daniel. "Experiment until you find what you like. What have you got to lose?"
---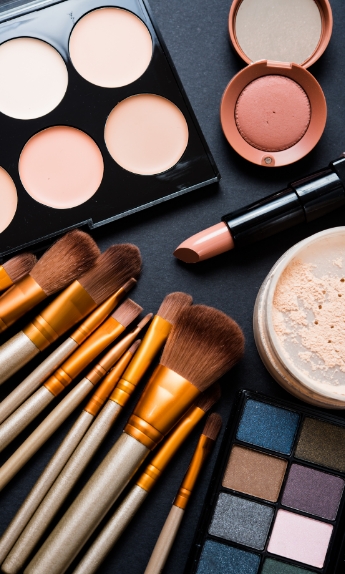 ---
Statement Lips
When it came to '90s lips, it was either minimalist nudes or rich chocolate browns. For the modern iteration, ditch your classic reds and try out different tones on opposite ends of the spectrum. If you're cool toned, opt for berry or pink; if you're warm, try persimmon or terra cotta.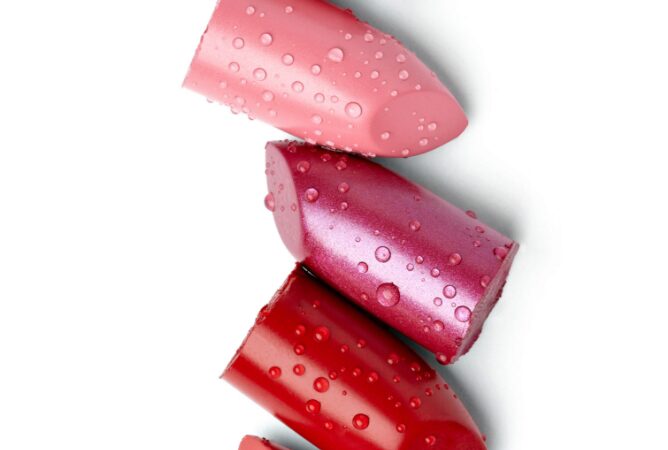 Velvet Cloud Skin
Foundation in the '90s was seriously mattified, but that trend can easily look worse for wear if skin isn't prepped, resulting in a dry and chalky finish. Enter today's update, "cloud skin," which combines luminosity with a diffused lightweight foundation. The idea is to achieve a flawless complexion with a soft-focus finish that looks fresh and natural. Start by prepping skin with a moisturizer for hydration, then top with a matte primer. You can achieve the velvety skin look with either a matte finish foundation or any oil-free formulation. Finish with a dusting of setting powder for an airbrushed, cloud-like effect.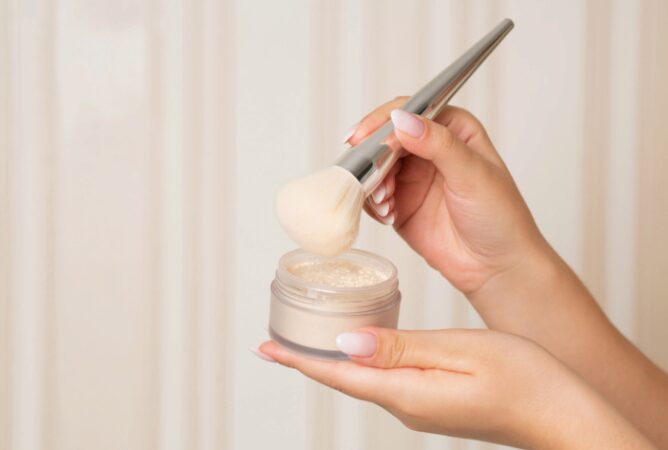 Grunge Eyes:
The '90s took smoky eyes to the next level with a whole lot of messy eyeliner that looked as if it had been worn all day (and night. And the next day!). Modernize the trend with a little more control (i.e., a smudge brush) for a little less "lived in" look. Line the top and bottom lashes with a thick layer of an easy-to-smudge eyeliner. Then grab a smudge brush and gently blur the liner out to create the smoky effect. Black is ultra-grunge, but brown, eggplant and even navy blue will keep you on trend.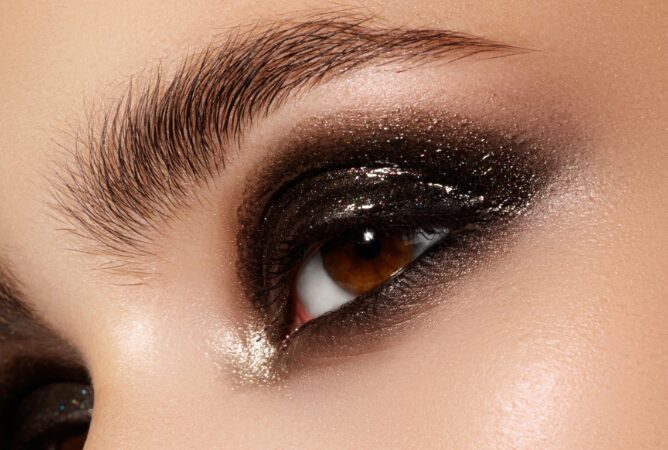 Nineties Nails
The retro '90s makeup trends are not only showing up on faces this fall; they're being reinvented as nail trends as well. Try out some of these innovative takes or give your favorite '90s makeup look your own nail update!
Lip Gloss Nails:
Inspired by the popular 1990s glossy pink lips, this nail style features a flawless pink nail brought to an ultra-high-shine finish. Recreate this look quickly and easily by using Gelish Foundation Flex!
Rainbow Glitter:
No '90s girl was caught dead without body glitter, from loose shimmer to full-on glitter. Recreate this trend by sprinkling fine glitter all over nude nails for a subtle sparkle, or top inky black with rainbow flecks for a grungier take.
Micro French:
There were plenty of "micro" makeup trends from the '90s, like uber-thin brows and tight-lining eyes, and these morphs beautifully into nail design. Simply tip nails with an ultra-thin line at the free edge. White is a classic but try having a little fun with color!