Life is all about moderation. Indulge in the jolliness
of the holiday season by trying a new festive recipe
that a fellow nail pro swears by!
Chocolate Peppermint
Crinkle Cookies
Shared by Dana Cecil, Nail Junkie, New Philadelphia, Ohio
Nail professional for 17 years.

Credit: mydarlingvegan.com
Credit: mydarlingvegan.com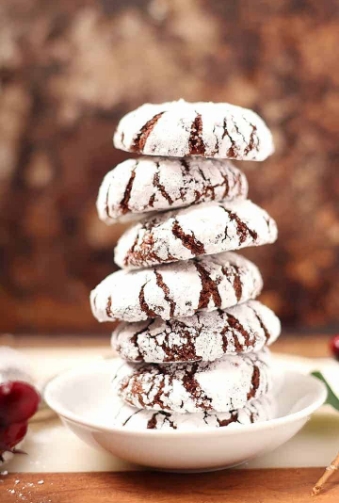 Prep Time: 20 minutes
Cook Time: 12 minutes
Chill Time: 2 hours
Ingredients
2 cups all-purpose flour
2½ teaspoon baking powder
½ teaspoon salt
1 cup Dutch-process cocoa powder
2 cups sugar
½ cup vegetable oil
¾ cup applesauce
1 teaspoon vanilla extract
1 teaspoon peppermint extract
1 tablespoon peppermint candies, crushed
(optional)
½ cup granulated sugar
½ cup powdered sugar
Instructions
In a small bowl combine flour, salt, and baking powder. Set aside.
In a medium bowl or stand-up mixer stir together cocoa powder, sugar, applesauce, oil, extracts, and peppermint candies (if using) until well blended. Add flour mixture and mix until just combined.
Wrap the dough in plastic wrap and chill for 2 hours.
Preheat the oven to 350 degrees F. Line two baking sheets with parchment paper. Place the granulated and powdered sugars in two separate bowls.
Remove chilled dough and roll into balls about one tablespoon each. Toss first in the granulated and then second in the powdered sugar, coating fully.
Bake for 12-13 minutes (cookies should be slightly underbaked). Remove from oven and allow to cool for 2-3 minutes before transferring onto a wire rack to cool completely.
Lasagna Bolognese
With Fontina Béchamel
Shared by Trisha Johnson, Nails by Trish, Macomb, Mich.
Nail professional for 28 years.

Credit: mydarlingvegan.com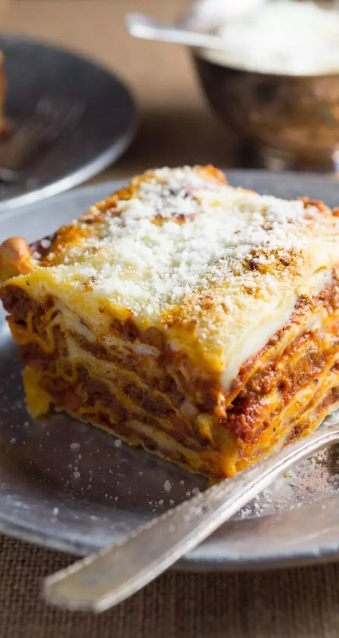 Credit: mydarlingvegan.com
Prep Time: 4 hours
Cook Time: 40 minutes
Ingredients
For the bolognese
1 large onion roughly chopped
1 large carrot roughly chopped
2 sticks of celery roughly chopped
4 cloves garlic roughly chopped
2 tbsp olive oil
1 lb ground beef chuck
1 lb ground pork
4 oz. pancetta or bacon finely chopped
1 14.5- oz. can crushed tomatoes
1 6 oz can tomato paste
1 cup red wine
1 cup whole milk
2 cups low-sodium chicken broth
2 bay leaves
Kosher salt and freshly ground black pepper
For the pasta (if you're making from scratch)
3 cups all-purpose flour plus more
4 large eggs room temperature
½ teaspoon kosher salt
For the fontina béchamel
1 stick (8 tbsp) unsalted butter
1/2 cup all-purpose flour
4 cups whole milk
2 cups Fontina grated (about 6oz)
1 teaspoon kosher salt
1 clove minced garlic
Freshly grated nutmeg to taste
Freshly ground black pepper
To assemble
2 cups parmesan grated
Special equipment:
A pasta maker/roller see link in text above
Instructions
Bolognese
Combine the vegetables and garlic in a processor and mix until they're finely chopped.
Heat a large Dutch oven or saucepan on the stovetop, add the oil, and once hot, add the vegetables and season with salt and pepper to taste. Cook until soft and starting to brown a bit.
Add the pork and beef (and pancetta or bacon, if using) and cook until brown. Scrape the bottom of the pan with a spoon as you stir if it's getting dark. Stir in the tomato paste and cook for another few minutes. Add the liquid ingredients - red wine first, allowing to reduce for a few minutes, then add the tomatoes, milk, and stock. Add the bay leaves.
Simmer the sauce, uncovered, for 2-3 hours, stirring occasionally. You may need to add more chicken stock (or water) if the sauce starts to get too dry. When it's done, fish out the bay leaves and leave to cool for 20 minutes (refrigerate when cool if assembling lasagna the next day).
Pasta
Combine the flour, eggs and salt in a food processor. Mix until it starts to come together (test it with your hands). If it doesn't stick, add a little water (just a couple of teaspoons at a time). Remove from the processor and work it into a ball on a floured surface. Let rest for an hour under a bowl or in cling wrap at room temperature.
Once it's rested, separate into several equal pieces (about 1/2 cup each) and run them through your pasta roller. Start with the widest setting, running through at least a couple of times, before moving to the next level.
When starting out, it's better to work the dough through a few times on the widest setting (0 or 1). Run it through once, then refold the dough, turn it 90 degrees, and run it through again. Repeat a few times, and then just run it through at this setting without folding. You should start to feel the dough turning "plastic" and smooth. Once you get to this stage, move the rollers together one level and run it through again. You can add a little flour if the strip is sticking to the roller too much.
Repeat a couple of times at each level before moving down to the next.
Lay the rolled noodle onto your floured surface and cut to fit your lasagna dish. You can be very approximate with noodle lengths, since you can easily cut pieces to fit into a layer.
Stack the noodles between floured wax paper when you've made more than you can fit on your countertop.
Sauce
On medium heat, melt butter in a medium saucepan. Add the flour, stir and cook for a minute. Add 1/4 cup of the milk in a slow drizzle, whisking constantly until smooth. Add another 1/4 cup and whisk until smooth. Then add the rest and whisk again.
Add the salt, garlic, nutmeg, and few grinds of black pepper, bring the mixture to a lower simmer and cook, stirring frequently, for 5 minutes.
Turn off heat and stir in fontina, a handful at a time, until melted. Taste and adjust seasonings if needed.
Assembling
Preheat oven to 400 degrees.
In a 9x13-inch rectangular baking dish, spread 1/4 cup of the béchamel. Add the first pasta layer, cutting pieces as needed to fill the dish. Ladle 1 generous cup bolognese sauce over the noodles, spreading it evenly. Drizzle 1/2 cup béchamel over the bolognese. Sprinkle the layer with 1/3 cup parmesan cheese.
Repeat this process (pasta, bolognese, béchamel, parmesan) until the dish is filled (you might get 4 or 5 layers) and end with a layer of pasta. Spread over a 1/4 cup of the béchamel (or whatever you have left) and sprinkle 1/3 cup of parmesan.
Bake for around 40 minutes until bubbly and browned on top. Let it sit for at least 10 minutes before cutting.
Hamburger Dip
Shared by Nancy Rigsbee Pickrell, Natural Nails by Nancy, Durham, N.C.
Nail professional for 9 years

Credit: lilluna.com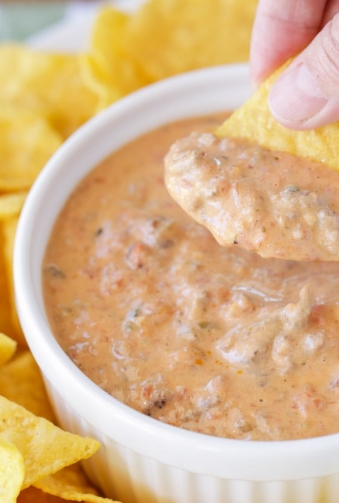 Credit: lilluna.com
Prep Time: 10 minutes
Cook Time: 90 minutes
Ingredients
1 lb ground beef
1 lb Velveeta Cheese
½ jar of jalepenos
1 can of Campbell's Chicken Gumbo Soup
1 Crockpot
Instructions
Put the cheese, jalapenos, and
soup in the crockpot while browning the
hamburger.
Cook and season beef.
Once the beef is done, pour it in the
crockpot and stir it in with the other
ingredients.
Leave on low until cheese is
completely melted. Serve with chips.
Mexican Chocolate
Shared by Priscilla Quezada, Nailme&Co, Fresno, Calif.
Nail professional for 8 years

Credit: lilluna.com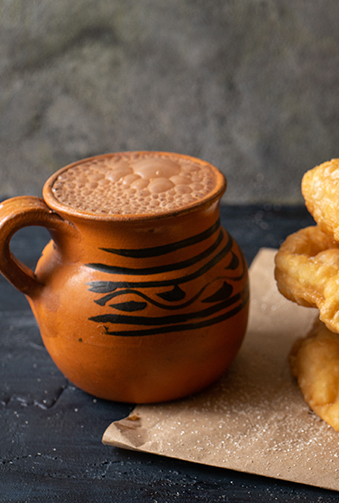 Credit: lilluna.com
Prep Time: 5 minutes
Cook Time: 10 minutes
Ingredients
1-2 tbsp. Cinnamon powder
1 gallon of milk
Ibarra Mexican Chocolate
5 qt pot
Whisk
Instructions
Place a 5 qt. pot on medium
heat. Add 8 cups of milk and allow it to get warm.
When milk is warm to the touch,
add 1-2 tbsp. of cinnamon powder and
mix with a whisk.
Once cinnamon powder is mixed in,
add 2 tablets of Ibarra Mexican Chocolate
and softly mix until the tablet dissolves.
Allow for the mixture to come to a
rolling boil and reduce the heat to maintain
the rolling boil for a few minutes.
Turn the heat off and remove the
pot from the stove. Use a ladle to pour
Mexican Hot Chocolate into your favorite
mug and enjoy!