Gelish® Xpress™ Dip N Brush is a new and
improved dip powder. This vitamin-infused
formula helps create stronger, healthier nails.
This monomer-compatible formula eliminates
the need for brush cleaner and replacement
brushes.

Gelish® Xpress™ Dip N Brush Activated
Color Powders are uniquely formulated to
control resin absorption and prevent brushes
from hardening. The Controlled Fusion
Process delivers consistent color coverage
for less finish filing and reduces product
brittleness for longer-lasting, chip-roof wear.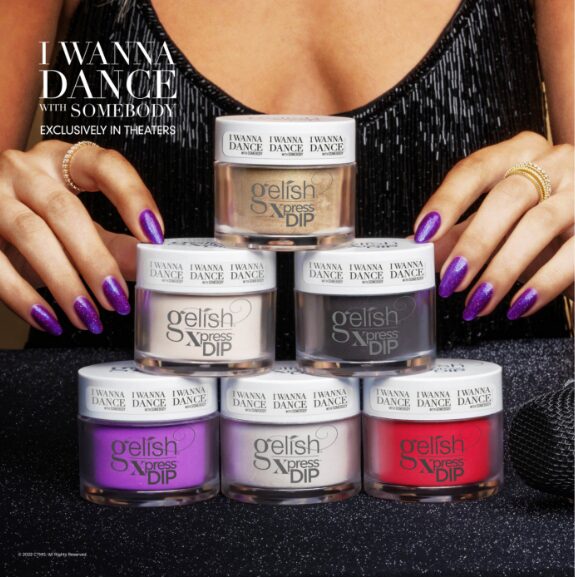 HOW TO
1.
Prep and cleanse the nails.


2.
Apply pH Bond Nail Prep.


4.
Saturate a Size 9 acrylic brush into ProHesion
sculpting monomer and slightly press out one
side.


5.
With the opposite side of the brush, pick up a
bead of Dip Powder in color of choice.


6.
Apply the bead onto the nail. Press and stroke
the bread using the brush.


7.
Allow the nail to harden.


8.
File and shape the nail using a 180/180 Grit
File.


9.
Gently buff with a 100/180 Grit Buffer.


10.
Remove any dust and cleanse the nail.


11.
Apply Top Coat of choice. (If using Dip Top Coat
then the nail must be buffed smoother and
Activator must be applied prior to Dip Top Coat)


12.
Massage Nourish Cuticle Oil into the skin
surrounding the nail.


PRO TIP
You can remove Gelish® Xpress™ Dip N Brush with a Go® File or soak-off method.