Is it the colors or the nail art or the accompanying photos that make us swoon when a new nail collection is released? It's likely all of it because together you get a feel for the complete color story. But have you ever thought about what goes into creating a color collection photo shoot? We sat down with Gelish educator Vu Nguyen as he takes us behind the scenes of the Fall 2023 Change of Pace collection.
---
How was it coming up with nail art for the Change of Pace collection?
This collection was one of the easiest for me to come up with art. The range of natural earth tones made for some really cute and fun nail art. When I create nail art, I like having at least two contrasting colors, and I have that here with the Change of Pace collection.
What's it like working on set for a collection photo shoot?
Doing these kinds of photo shoots is a big job and impossible to do alone, so having such a supportive team and a CEO that has a great eye for stellar nails really makes a huge impact on our results. Plus, having Danny Haile, a legendary nail champion, mentor me is the biggest pro I can think of. This shoot was held at our corporate office in California, which was great for me since I grew up there and I got to see my family and friends. But the best part of shooting at the office is that we have access to all the products that we need, and the entire team is there. The only downside to shooting in the studio is that we're limited in terms of backgrounds. When you shoot off-site, you can take advantage of the beautiful scenery and nature that you can't recreate in a studio.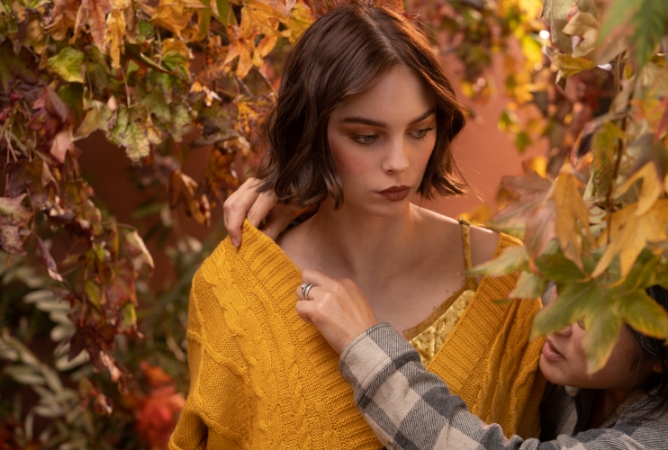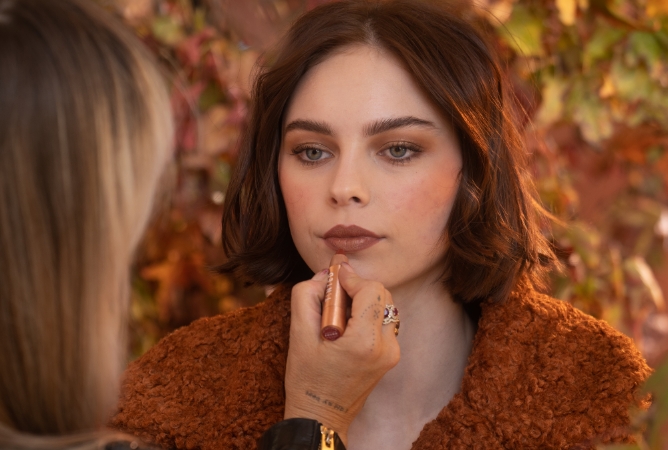 Were there any challenges you faced while doing the nails for this shoot?
I feel like every shoot will have some challenges; there's never a perfect shoot. There are also never perfect nails. We always strive for perfection and acknowledging that there's always room for improvement can make things harder. That being said, some of the more common challenges we run into are having to wait until the model arrives to see what colors look best with her skin tone or figuring out what colors go best with the model's outfits.
Were there any memorable moments from your shoot?
We did have a funny one this time. Before the shoot that morning I stopped by a drive-thru and picked up a bunch of tacos. I started prepping the nails while the model and I ate tacos for breakfast. Just as we were about to start shooting, we noticed something: The model had lettuce stuck to all of her nails!
What are your favorite colors from the collection?
My favorites are Lost My Terrain of Thought and Sappy But Sweet. Lost My Terrain of Thought is such an unusual khaki green, and I'm drawn to it every time I see it. Sappy But Sweet is a fuchsia berry pearl that has amazing coverage and just enough sparkle to shine in all different types lighting.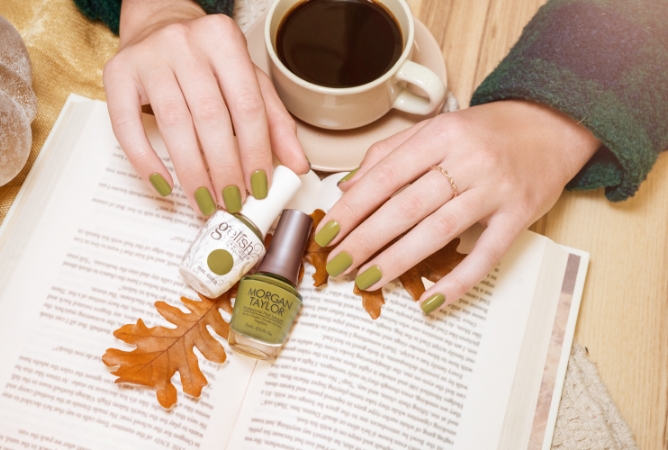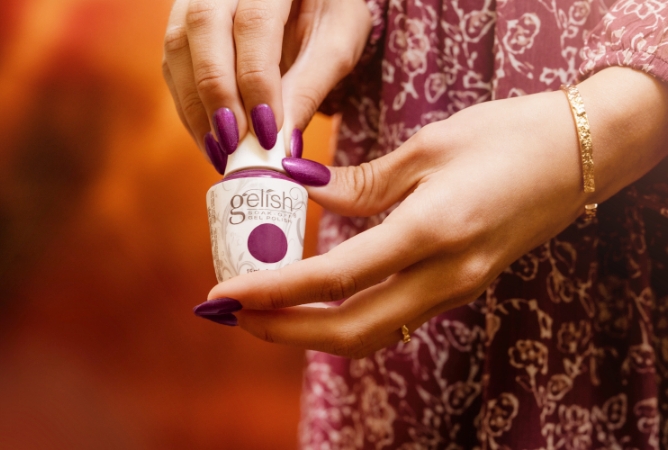 What's your favorite nail design from this collection?
Nail art is my favorite thing about nails, and my favorite design from this collection is called Outside the Fox. This look uses almost every color in the collection in a very cute way. I really like that the fox in this design is in a color that you wouldn't expect, but it works!