Summer is a time for relaxation and adventure, and for many
people that means travel. Whether you're planning a road trip, a beach vacation, or a city escape, packing can be a daunting task. You want to make sure you have everything, but you also don't want to be weighed down by a bulky suitcase. Follow these packing tips to make vacation prep a breeze.
---
Make a List Before you start packing, make a list of everything you'll need. This will help you stay organized and ensure that you don't forget anything important. Think about the activities you'll be doing, the weather at your destination, and any special events you'll be attending. And don't forget to add the essentials: passport (if necessary), travel documents and phone charger. Once you've made your list, go through it again and eliminate anything that isn't necessary.
Choose the Right Suitcase The size and type of suitcase you choose can have a big impact on your packing. Look for something lightweight with plenty of compartments and pockets. Hard-shell suitcases are more durable, but they're also heavier. If you're flying, make sure your suitcase meets the airline's size and weight requirements.
Roll your Clothes Believe it or not, rolling your clothes instead of folding them can actually save a lot of space and help prevent wrinkles. Start by laying your clothes flat, then roll them tightly from one end to the other, and pack them vertically in your suitcase.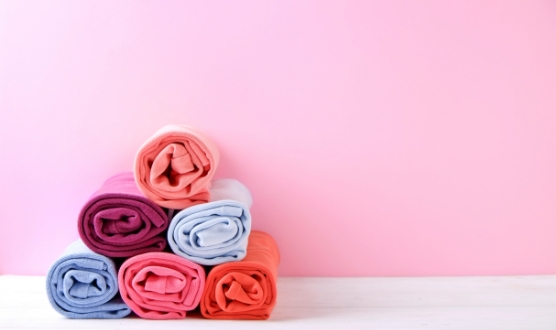 Use Packing Cubes If you've never heard of packing cubes, it's time to get on Amazon, because they are a game-changer when it comes to organizing your suitcase. They come in different sizes and colors, making it easy to keep your clothes and accessories separated. Use one cube for tops, another for bottoms, and a third for underwear and socks. You can also use packing cubes for toiletries, electronics, and other items.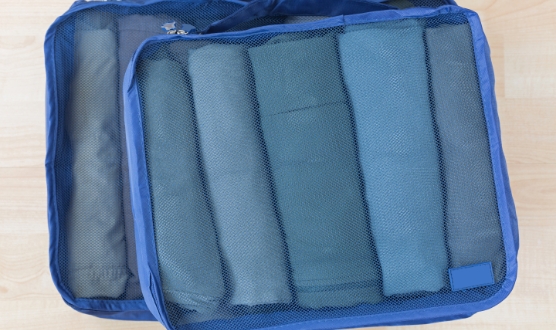 Bring Versatile Clothing Opt for outfits that can be worn in multiple ways, for example, a sundress can be dressed up with jewelry and sandals for a nice dinner, or dressed down with sneakers for a day of sightseeing. A lightweight cardigan can be worn over a tank top for cool evenings or air-conditioned restaurants. Mixing and matching will allow you to bring fewer items and still have plenty of outfit options.
By following these tips, you can keep your suitcase light,
organized, and filled with everything you need for your summer travels. Happy packing!